25. 11. 2011
During the days of 19th - 25th November, the Afghan capital gave a friendly welcoming to a delagation of Czech businessmen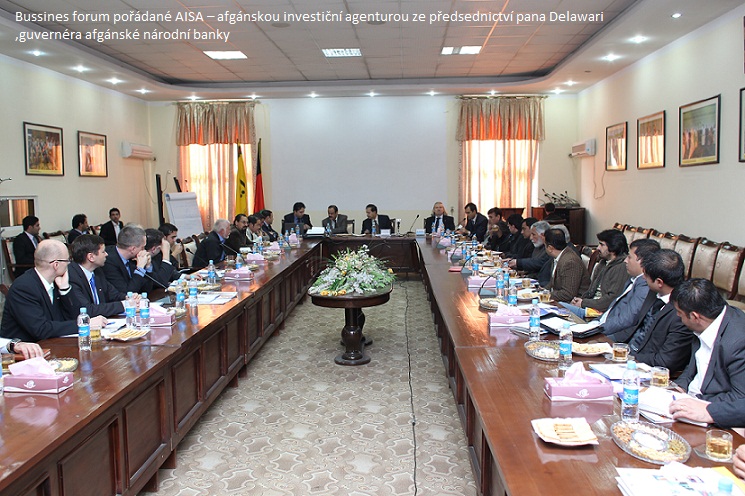 During the days of 19th - 25th November, the Afghan capital gave a friendly welcoming to a delagation of Czech businessmen, wich came in the scope of a business & commercial mission organised by the CSOK Chamber of Commerce.
The programe was carried out under the auspices of the Embassy of Afghanistan in Prague and the Afgani Government. Afganistan is a dynamically expanding central-Asian country, which after 30 years of conflicts is slowly but surely changing to become a calm and standard country. The members of the delegation, which have visited afghanistan for the 1st time, were positively surprised to see the amounts of construction works and clear indications of the revitalising of the infrastructure. On every corner new changes and projects are taking place, in which Czech companies can participate.
CSOK constantly monitors the trends and possibilities for Czech companies on a long-term basis. It can surely be concluded, that central-Asian markets are the sure way to go and Afghanistan is such a market. The Chamber, as with every mission, guarantees and takes care fo complete logistical support ranging from visas, tickets, accomodation, insurance to other various related services. For countries with a higher security risk, the Chamber established the "Salva Quardia" (Safe Path) program, by which in cooperation with the company ČBA (www.cba-cz.cz) security services are provided to the delegation members from Czech specialists, armed with the latest equipment provided by Česká Zbrojovka. Transportation was secured by CSOK via armored Toyotas in cooperation with local security agencies.
The work programe of the mission was built by several meetings with the representatives of Afgan ministries and other government / private institutions. The members of the delegation discussed specific projects in which they can take involvment - traffic infrastructure, revitalising of trolley-bus network in Kabul, the opening of a service-center and other various projects, which bring specific opportunities for the Czech industry.
Those interested in the Afgani marker can contact us at: csok@csok.cz